ITOU SERIKA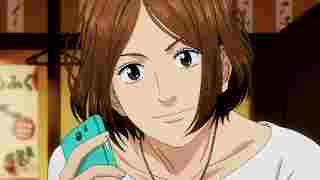 CUTIE!!!!!!!!!!!!!!!!!!
About: Mutta is the first born son of the Nanba family. He considers his birth (October 28, 1993) to be unlucky, and believes the loss of the Japanese soccer team in the World Cup has cursed him. His hair is the Mu-chan trademark: an Afro. Watch out for his charging headbutt!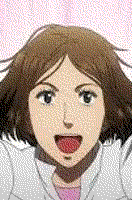 Personality: I really like the way the show develops Mutta. As a child, Mutta is very earnest and competetive, which is very different from the grown-up Mutta we see. He is very sarcastic and laid back as an adult, and the show allows us to assume how he changed the more he set aside his dreams. Yet, parts of Child Mutta remain in him to this day. He is very sharp and is a quick learner that has a goofy sense of humor. He wants to catch up to Hibito. Whenever he's in a pinch, Mutta will pull out his Air Abbicus - an imaginary device he uses to keep track of elaborate mathematical problems.
Relationships
Nanba Hibito: His one and only brother! They form the "Space Brothers." Mutta wouldn't be where he is now without his encouragement.
Sharon Kaneko: Affectionately known as "Aunt Sharon" to both him and Hibito. She helped inspire a lot of their creative abilities in their youths, such as Mutta's trumpet skills. They gazed at the stars using her telescope.
Makabe Kenji: Mutta's best friend. Together, they tackle the challenges rising astronauts face.
Itou Serika: His crush! Will they date? Who knows! The two have really good chemistry as it is, so we'll just have to see what happens...